Our Services
Agile Transformation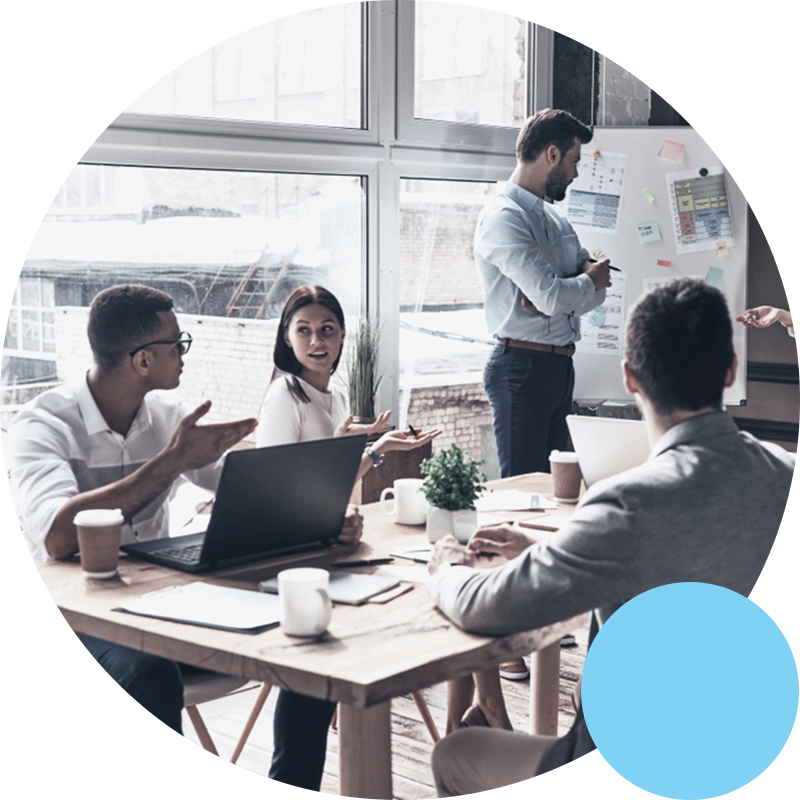 Agile Helps Forming the Most Productive Teams and Processes
Any organization can move forward with small incremental changes, but building for the future in today's rapidly evolving environment means taking bold chances and making insightful decisions in a lean and agile way.
Our Agile coaches will help you customize the Lean and Agile methodologies to fit your organizational DNA and business needs and to scale it according to your company's size.​
Agile Transformation is fundamentally about forming teams, building backlogs, and regularly producing increments of working, tested software. At scale, it's creating networks of loosely coupled teams, coordinating dependencies, managing trade-offs, to enable fast and focused delivery of valuable product increment to the market.
We will train your teams and managers to adopt Agile principles and values, remove cross-organizational barriers, improve communication and collaboration, and to embrace the changes and promptly respond to challenges.
Our DevOps experts will adjust the ALM tools to support the Agile change inside your company and will integrate your Agile processes with Continuous Integration, Testing, and Deployment best practices.
If you're ready to succeed, we are ready to help
Contact us today and get free Agile assessment