Our services
DevOps Services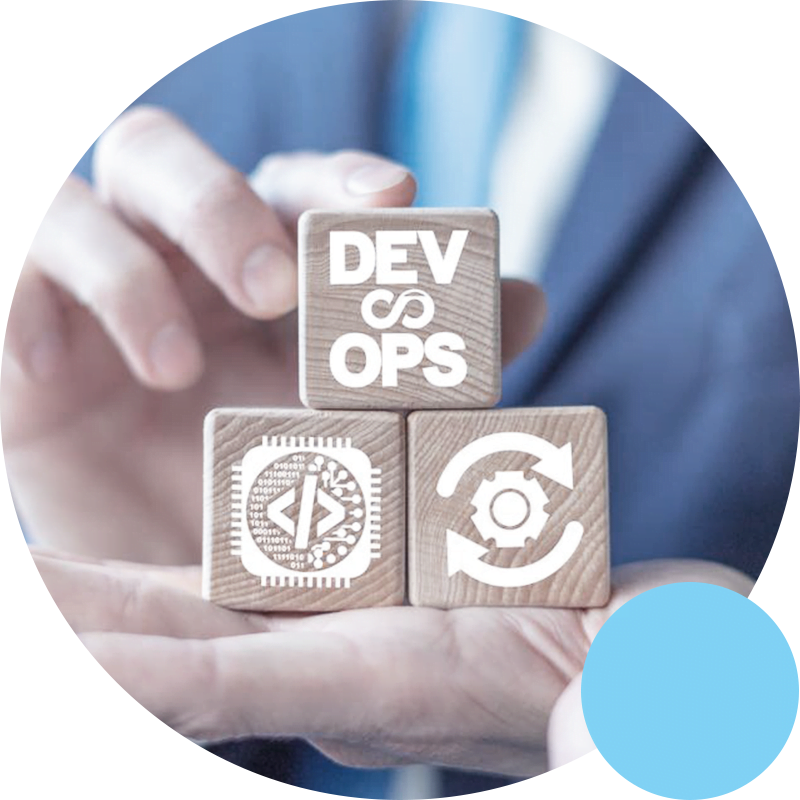 DevOps Solutions
We unify your development and operations into a single agile delivery mechanism, leverage the best tools to manage your infrastructure and enable transparency, collaboration and cross-functionality of your teams.
We're proud to help shape and improve how our customers make delivery of their products.
Our experienced DevOps team assesses your business needs, current development and operation team structure and processes to suggest the best DevOps solution for your delivery unit.
After DevOps implementation you"ll have working environment with:
Continuous Integration: Every time the code is changed, it will be automatically built and tested to let you encounter failures and bugs in the earliest stages and in a smart way
Continuous Deployment: Every time the product is built and passed the testing procedure, it will be deployed on various environments to gain performance and conformance early feedback
Continuous Monitoring: Every time the product is built and passed the testing procedure, it will be deployed on various environments to gain performance and conformance early feedback
If you're ready to succeed, we are ready to help
Contact us today and get free assesstment